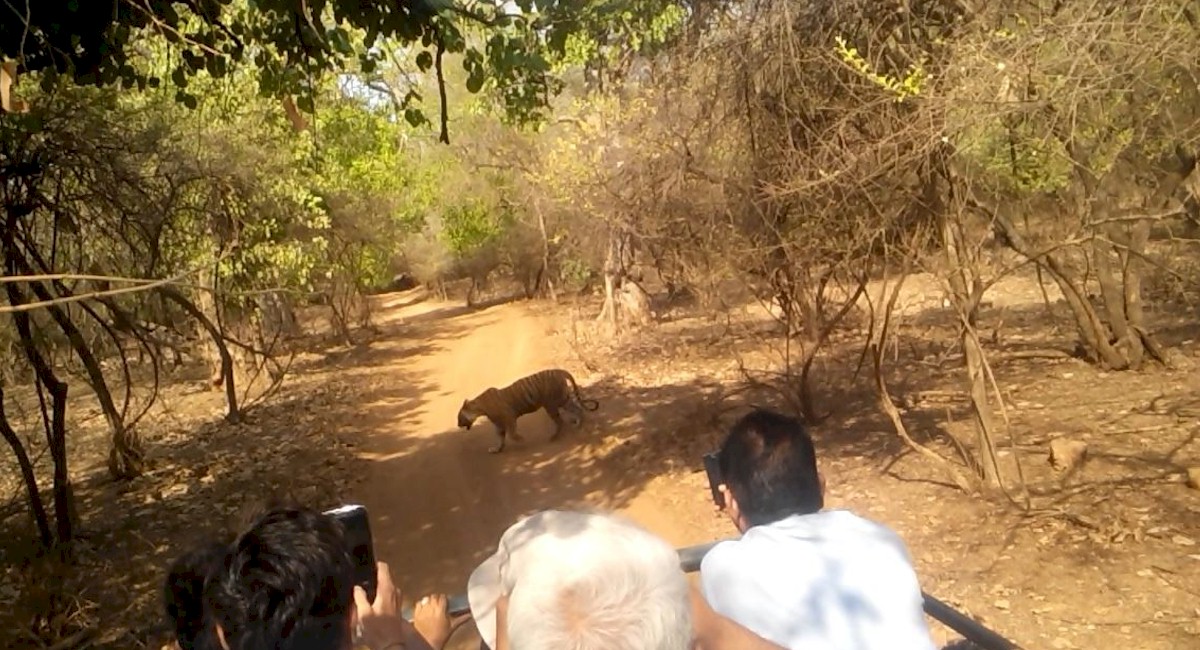 RanthambHore
Ranthambore National Park is a vast wildlife reserve near the town of Sawai Madhopur in Rajasthan, northern India. It is a former royal hunting ground and home to tigers, leopards and marsh crocodiles. Its landmarks include the imposing 10th-century Ranthambore Fort, on a hilltop, and the Ganesh Mandir temple. Also in the park, Padam Talao Lake is known for its abundance of water lilies.
The Ranthambore National Park was once the hunting ground of the Maharajas of Jaipur. The rivers Chambal in the South and Banas in the North bound the Ranthambore National Park in Rajasthan India. Six man made lakes are the central focus of the Ranthambore park and many longlasting streams meanders through the entire park. The Ranthambore National Park has internal drainage and has no connection with any river system, even though two rivers bound the Park in it's north and south side.
The park experiences drastic variations in climatic conditions. The temperature range is extreme with the mercury dipping to around 2 degrees centigrade in the winters and rising all the way up to 47 degrees centigrade in the summers.

The Ranthambore Tiger Reserve was declared a wildlife sanctuary in year 1957 and in year 1974 it gained the protection of "Project Tiger". It received it's status of a National Park in year 1981.
The people who live in and around Ranthambore National Park are dependent on agriculture and tourism for their livelihood, making use of the abundant natural resources in the area. However, certain activities such as grazing, mining and poaching are prohibited. The area is home to various tribes, such as the Meenas and the Mogiyas. Near the premises of the park, there is a flourishing tourism industry, with a number of hotels and resorts. Jobs in this industry include hotel services, handicraft sellers, tour operators, taxi services, park guides, etc. The people working for the Forest Department also play a major role, being in charge of the area.