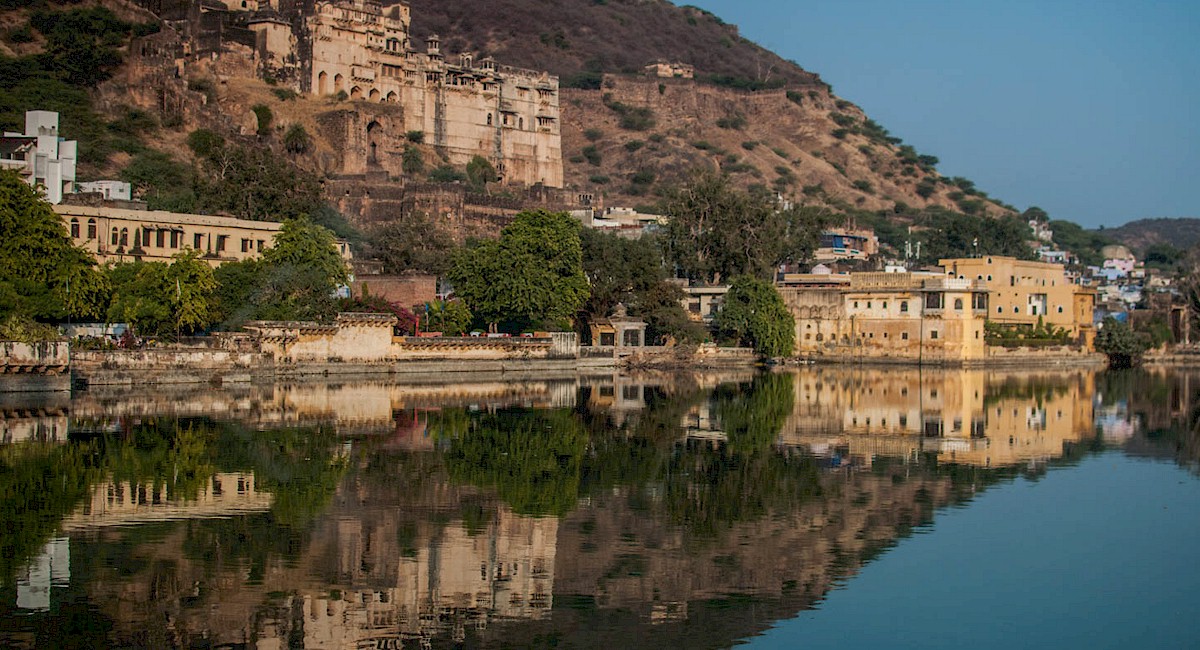 Bundi Toursm
The small, rustic town of Bundi was the capital of one of the erstwhile princely states of Rajasthan. It is known for its palaces, forts, baolis (step wells) and water tanks. The monuments and their architecture reflect the splendor of the local Rajput chiefs. The walls of the palaces at Bundi are decorated with life-size frescoes depicting the glory of its rulers.
Bundi is famous for its monuments and especially its fort, which preserves the glorious legacy of its erstwhile Rajput rulers. The Taragarh fort, built in 1354, with its imposing structure of stone, is situated on a steep hill and has massive battlements and ramparts. The fort welcomes the travellers through an enormous gateway. Once inside the fort, the traveller can see the Bhim Burj, the largest battlement, and a huge water reservoir carved out of solid rock. From the fort, one can see the entire town. Tourists also visit the fort to see sunsets.
There are a number of tourist attractions in the region, of which Taragarh Fort, Bundi Palace, Raniji-ki-Baori and Nawal Sagar are very popular. The other tourist attractions in Bundi are Sukh Mahal, Chaurasi Khambon ki Chhatri, Jait Sagar Lake and Phool Sagar.

Blessed by the bounty of nature, the land is crisscrossed with sparkling rivers, lakes and spellbinding waterfalls. The verdant greenery of nature plays host to varied and rare flora and fauna. Bundi has inspired great painters, authors and artists. It is of particular architectural note for its ornate forts, palaces, and stepwell reservoirs known as baoris. It is famous for its fort which is known as Bundi Fort. Other places in the city are Taragarh Fort (Star Fort), Bundi Painting, 84 pillared cenotaph (Chaurasi Khambon ki Chhatri), Sukh Mahal etc.