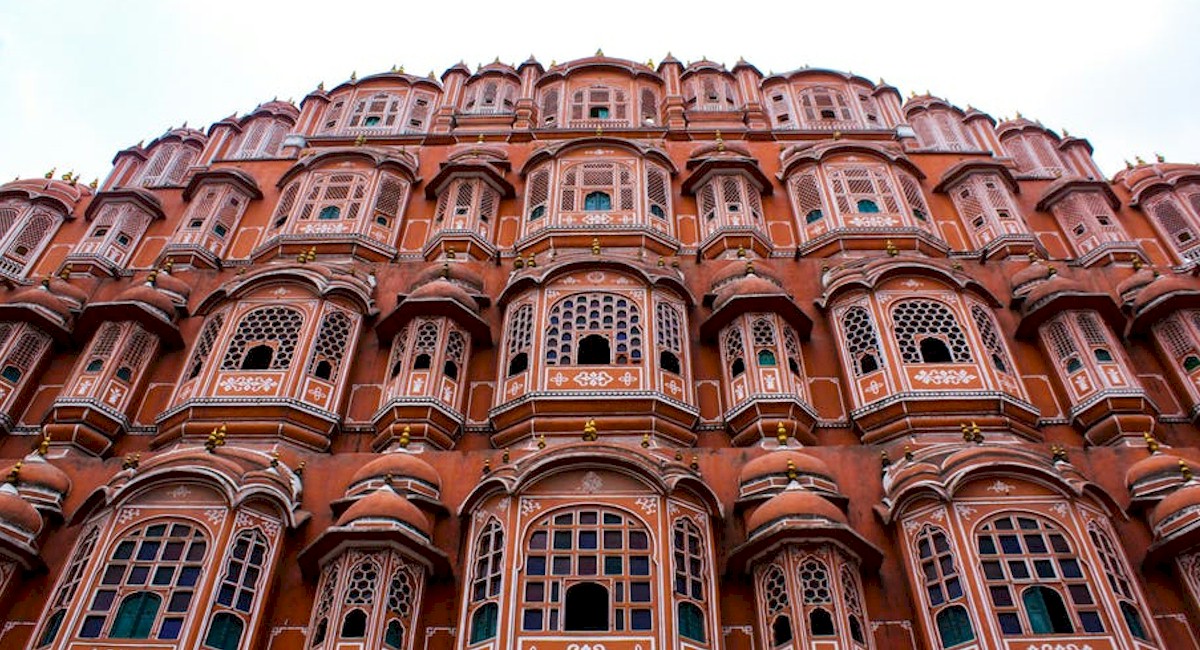 Guide to the City of Jaipur
Visiting Jaipur, Rajasthan, can be done for a variety of purposes and these could be sightseeing, romantic getaways, honeymoon and sometimes, people also go out for official meetings. In Jaipur, it wouldn't go without saying that there are plenty of sightseeing places starting from the legacies of maharajas and kings, who have built architectural marvels in large forts and palaces. Each place of these architectural marvels will be ever etched in the minds of people. Some of these palaces have been converted to designer and boutique hotels.
Jaipur Tourist Spots
Forts & Palaces: The City Palace, Hawa Hahal - The palace of winds, Albert Hall Museum, Jal Mahal , Amber Palace and Fort complex, Nahargarh Fort, Jaigarh Fort.
Shopping in Jaipur
Johari Bazar: Real and artificial jewelry, tie and dye clothes

Tripolia Bazar and Chaura Rasta: textiles, utensils, ironware, lac bangles and trinkets

Bapu Bazaar and Nehru Bazaar: Textiles, souvenirs, local perfumes and shoes made of camel skin.

Mirza Ismial Road (MI. Road): Large number of emporia selling a variety of goods ranging from jewellery and brass work to textiles, to blue pottery, to woodwork, etc.

Achrol House, Subhash Chowk: Carpets

Khajano Ka Rasta: Marble carving etc

Sanganer: Block printing, hand-made paper and blue pottery
What to Eat in Jaipur
Dal Batti Churma - Recognised as a Rajasthan specialty, Dal-batti-churma, is a wholesome Rajasthani meal. Dal, or lentil curry, is served with Bhatti, a roundel of stuffed flour that's baked in a charcoal fire or oven. Choorma is a sweet dish made with flour, jaggery or sugar and ghee. Bhatti comes in varieties acts as a substitute for rotis. You could opt for plain batti, or try the more exotic masala, dry fruit or missi battis. Batti is made out of wheat, flour, millet or a mix of maize and wheat flour, with loads of ghee. There is also an unending variety in churma - the colour of which depends on the ingredients. To relish Dal-bhatti-churma at a nominal expense, check out the dhabas near Sindhi Camp (Central) Bus Stand.

Mawa Kachori - A kachori filled with mawa and sugar syrup, this delicacy is not to be missed. It is available at all sweet shops. In Jaipur, try famous sweet shops such as Rawat sweets and Kanji sweets near the bus stand and at LMB, Johri Bazar.

Ghewar - A deep-fried sweet dish, Ghewar is in great demand during festivals such as Gangaur and Teej. It comes in varieties such as plain, desi ghee and mawa. The best shops for this are LMB at Johri Bazar
and Rawat Sweets.

Mirchi Bada - Sharing prime spot with samosas and kachoris in the snack market are Mirchi Badas - green chillies dunked in besan and deep fried. You can even find vendors selling these on makeshift handcarts by the roadside.

Rajasthani Subji - Gatte ki subji, Rajasthani curry, Mangori, Pakodi and Ker Sangari, the traditional subjis, are part of the daily meals here. A papad - plain or masala - is a must to sum up meals, as a tradition in Rajasthan.

Chapati/Roti - What is interesting about Rajasthan is the variety of rotis one gets, even in the smallest eating place. Bajre Ki Roti, Makki Ki Roti, Jau-Channa Ki Roti, Besan Ki Roti, Cheelra, Paratha, Puri, Methi

Puri, Rumali Roti... the list is endless.
Tourist Places in Jaipur
Jaipur is famous of its beautiful royal forts and palaces. Some of the most Popular tourist places in Jaipur are listed on this page.

AMBER FORT COMPLEX
Located high on a hill, it is the principal tourist attractions in the Jaipur area.

JAIGARH FORT - CANNON
Jaigarh Fort overlooks the Amber Fort. It has the world's largest ever built Cannon.

JAL MAHAL
Jal Mahal is a palace located in the middle of the Man Sagar Lake in Jaipur city.

ALBERT HALL CITY MUSEUM
Also know as Albert hall, it is the oldest museum of the state and functions as the State museum of Rajasthan.

THE ROYAL CITY PALACE
Royal city palace of Jaipur - Chandra Mahal & Mubarak Mahal and other buildings in its complex.

JANTAR MANTAR OBSERVATORY
Collection of nineteen architectural astronomical instruments, built by the Rajput king Sawai Jai Singh.

HAWA MAHAL - PALACE OF WINDS
Artistic wall built so the women of the royal household could observe street festivities while unseen from the outside.

GAITOR
Royal Gaitor contains the stately marble mausoleums (chhatris) of Jaipur's ruling family.

NAHARGARH FORT
The fort stands on the edge of the Aravalli Hills, overlooking the pink city.

GALTJI
Galtaji is an ancient Hindu pilgrimage site in the town of about 10 km away from Jaipur with a main temple built in pink stone.

BIRLA TEMPLE
Birla Temple is dedicated to Lord Vishnu (Narayan), the preserver and his consort Lakshmi, the Goddess of wealth.

PINK CITY - THE OLD CITY OF JAIPUR
The Pinkcity or the old city of Jaipur is enclosed with a wall and has several gates and houses residential and business shops.